Kickstarting a reading habit can be difficult when HGTV's Fixer Upper is airing a new episode. I have always been a bookworm–I am guilty of spending hours exploring bookstores without any awareness of time lost. Yet, even for an avid reader such as myself, I can struggle with being consistent. Scrolling through Netflix and Instagram is so much easier than engaging your mind creatively, especially after a long day at work.
In my attempt to find joy in putting down my phone and remote, I stumbled across Jon Acuff's advice on how to read 100 books in a year. Funny and direct, he strikes his point across–what you read does not have to match some idealized perspective you have created for yourself. If a YA novel that you picked up at Costco gets you excited about reading tonight, who are we to discredit that progress? (side note: Acuff's book, Do Over, is brilliant and a must-read and definitely not a YA novel.) Let's stop thinking we have to choose that New York Times best-selling autobiography on Abraham Lincoln to fit into the adults' reading club.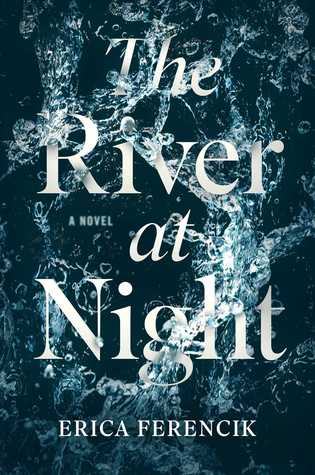 With that expansive mindset, I selected The River at Night by Erica Ferencik for our first Estoria Reads review. I found this thriller at the picturesque bookstore, Mrs. Dalloway's, in Berkeley during a summer road trip.  I am a sucker for any book that promises suspense and I can honestly say I felt like I was holding my breath the entire time I read this novel. Written from the perspective of Winifred Allen, a newly divorced woman who has lost her life's purpose, Ferencik taps into the deepest and darkest emotions of mankind, or rather womankind. This novel grips you as you follow four best friends on their white water rafting journey.
What I appreciate from the very beginning of this story is Ferencik's unflinching stare into the the fragile nature of a person's facade. These friends cannot even be honest with themselves much less each other and those decisions will impact their very survival. As you turn each page, your adrenaline races to find out how Winifred and her friends will live to see the next day. These women are not so different from us–maybe a bit older and with a different set of circumstances–but they just want to find love and meaning to heal the broken parts of their reality. Your heart will hurt as you realize how it is not always as easy as the self-help books proclaim.
Aside from the gorgeous writing, I felt that the revelations that Winifred uncovers about herself are fitting to this social media perfecting age. At a pivotal point, she thinks:
I am going to die here by this lunatic's hand, my life wasted on fear and worrying about the wrong things and not enough love in it at all.
In addition to the fact that I am never going white water rafting, this novel provoked me to think about how to focus less on perfection and more on being open with others about my struggles. If my existence was threatened tomorrow, could I be without regret?
You definitely won't be disappointed if you start your reading list with  The River at Night.